Keep Calm and Reach For This Carry-On Cocktail Kit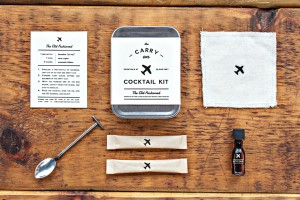 A good cocktail or two makes any flight go by faster, but it's rare to find good in-flight mixology.
We adore this idea that lets you DIY it. The Carry-On Cocktail Kit is available for whatever a variety of choices of libations – e.g., a gin and tonic, Old Fashioned or Moscow Mule – with all the accoutrements you need to turn that in-flight-sized bottle of liquor into a respectable drink.