Indian Mod: Anjali Pathak Spins Indian Cuisine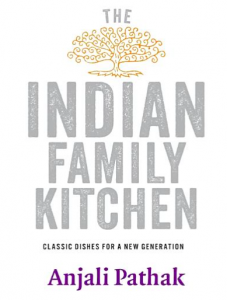 With The Indian Family Kitchen, Anjali Pathak has put together a collection of what could be described as South Asian spins on modern cuisine. You'll find traditional recipes like a layered chicken biryani and tikka masala but also more unexpected dishes, like a tomato and red onion salad with toasted coriander and burrata and a radish, peanut and mint salad. There's even a recipe that will spice up your chicken wings. Much of the book focuses on vegetable based dishes, and for those who aren't into heavy sauces, you'll find plenty of light and fresh fare to work with.
Especially appreciated is the section at the end which offers up cocktail recipes – alcoholic and non-alcoholic  – like a salty masala lassi, crimson ginger sparkler and maple/lime mojito. There's a suggestion on wine pairings for Indian spices in this section as well.
The cookbook is interspersed with gorgeous photography, which will definitely inspire you to give these recipes a try.
Learn more: The Indian Family Kitchen by Anjali Pathak
This book was provided by Blogging For Books; all opinions are our own.