Was Marsala Not Quite Your Thing?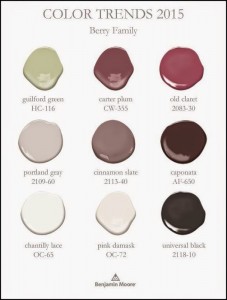 We know not everyone loves Pantone's 2015 color of the year, Marsala, and that's quite alright: you have options!
Benjamin Moore has released a color palette for 2015 that includes shades in the berry family that you may find a little more palatable (no pun intended), including a cinnamon slate grey with a warm berry hint, a rich carter plum, and trims and contrasts.