Smartestgiant x Daylight Curfew Minimalist Album Covers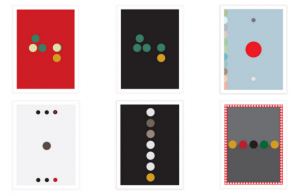 We love this artistic collab that combines the minimalist art aesthetic of Smartestgiant (UK based artist Mick Watson) with classic and modern hip hop album covers.
At least one of the Run The Jewels album covers will end up on our walls, but the other renderings of Enter The Wu Tang (36 Chambers) by The Wu Tang Clan, Ready To Die by The Notorious B.I.G, 808s & Heartbreak by Kanye West, and Midnight Marauders by A Tribe Called Quest are pretty compelling too.
Drops 2/25. More info on Daylight Curfew's blog.