Nice Couch, Kendall Jenner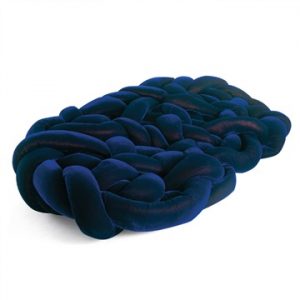 Kendall Jenner shared some decorating details from her new home recently, and the piece that is generating the most chatter seems to be her Boa Sofa, designed by the Campana Brothers and manufactured by Edra (see it in all of its $38,000+ glory here, at Switch Modern).
That might actually be a sale price, as Apartment Therapy lists it at $52k. Not that bad when you compare it to the Panton Living Tower (only a little over 3x the price), but Apartment Therapy did the math and found you can seat 540 people on 173 Ikea Klippans for the same price.
We'd go for the quality rather than the quantity tho 😉