Hirst + McQ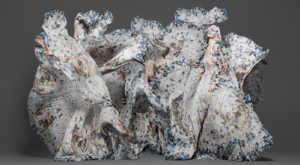 Damien Hirst + Alexander McQueen collab? We like this almost as much as we like sharks with lasers.
To commemorate the tenth anniversary of the McQ skull scarf that's still going strong, the design house collaborated with Damien Hirst on thirty unique new designs that draw from Hirst's Entomology series. The end result: kaleidoscopic designs that will end up collectable and covetable.
More at the Alexander McQueen website.