Cedric Bixler-Zavala Limited Edition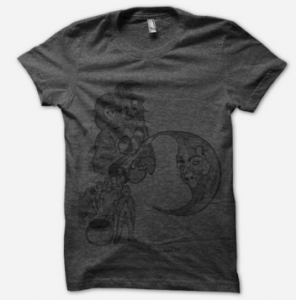 You might be familiar with Cedric Bixler-Zavala from The Mars Volta, At the Drive-In, or Antemasque (or various other projects). He's just released a couple of limited edition shirts now with original art – "Rabaul" and "Sable" – and both are almost sold out.
Ships on/before Dec 13th, limited sizes left. @ The Hyv.