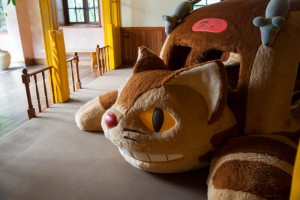 Two cat posts in a row. Sorry.
But if you've been to the Ghibli in Tokyo, you know the Catbus (from My Neighbor Totoro) was previously sized for kids only, and that's no fun. The Ghibli's closed for renovation for a bit, but as of July 17, it'll reopen with "Ride the Catbus to the Ghibli Woods" – including an adult-sized Catbus.
And there's a lottery for tickets. Good luck.
Image via Ignition.